We are specialists in the development of digital strategies and content. We offer interactive, systematic, creative and intuitive digital products to any place in the world.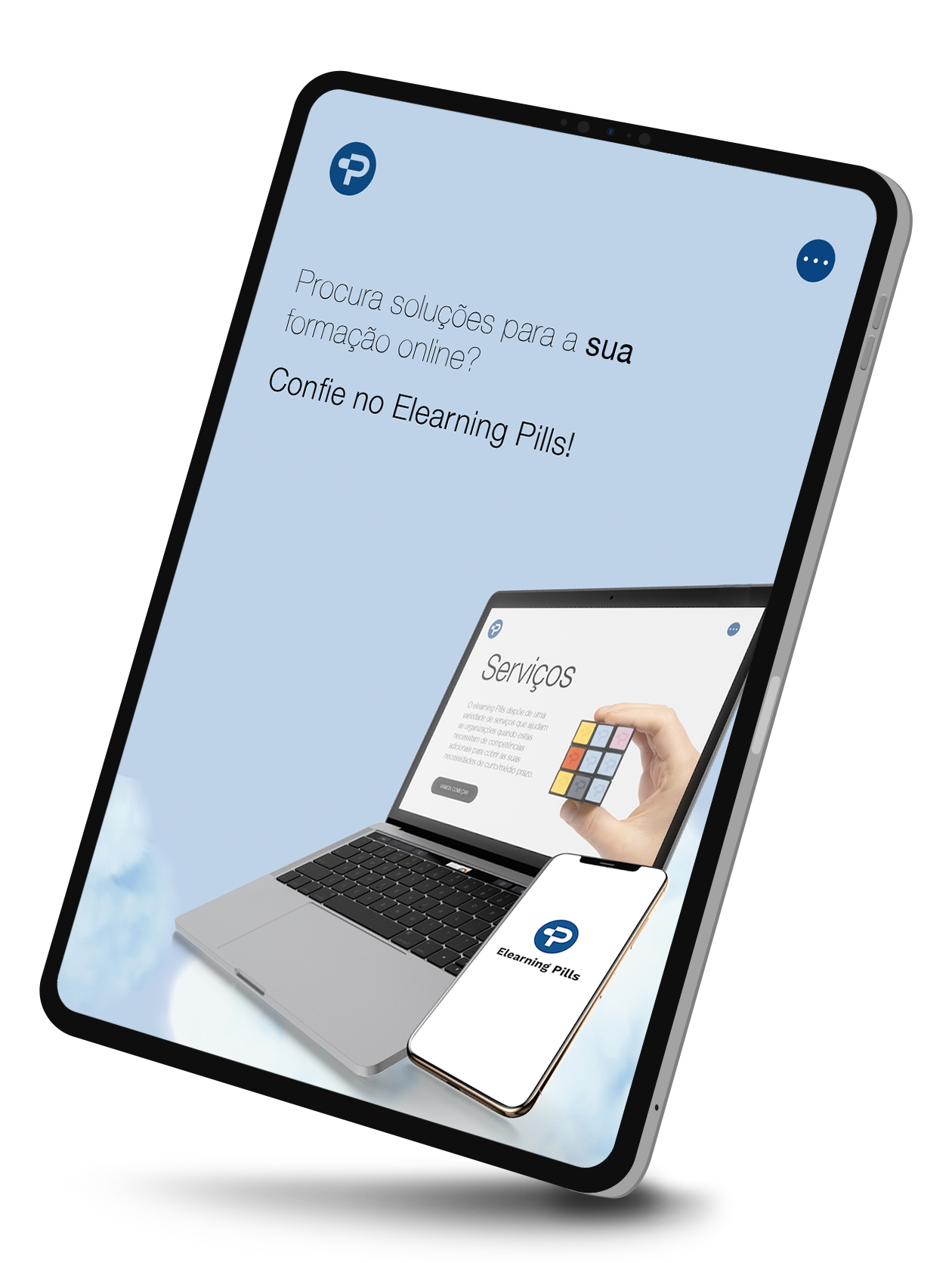 Our services cover digital strategies, content transformation, platform support and online course catalog. Think Elearning Pills whenever you need to increase your capacity to develop online training, whether it is in the short or medium term, occasionally or seasonal.

Learning Persona
It favors the approximation of the trainee with the presented content, through a fictional character with characteristics relevant to the content, with a profile similar to that of the trainees, in order to maintain the dynamic training and create a direct dialogue
Case Based Learning
Learning supported by cases allows the trainee to associate the presented content with their professional routine. The situations/cases can be used to exemplify the content or can be proposed in order to lead the trainee to make decisions related to their practice.

Storytelling
It is one of the most effective ways to create a relationship with the targeted audience and facilitate the connection with the content, enhancing learning and retention. For that end, we tell the story through metaphors that illustrate the content.

Skill Pills
A microlearning aims to approach a single competence in an interactive and dynamic way.

Quiz Game
Multiple choice question format supported in a playful visual with score.

Video Learning with an expert
A sequence of video lessons, recorded by an expert, with simple editing and lettering.
Vídeo Lessons
To convey timely information through visuals, animations and audio.

Infographic
Interactive or static resource used to explain content through an image and/or schematics.

Mooc
Complete course design with classes and tests approved to be an Open Educational Resource.
Director of Operations at Blended Training Services, has over 15 years of experience
in the area of training HR development, in face-to-face and virtual environments.
Specialized in the context of elearning approaches, Daniela is responsible for the operational
management in the company, both nationally and internationally. Graduated in Communication,
she has a Postgraduate in Management and Administration of eLearning and Digital Marketing.
Certified in Kirkpatrick's Impact Assessment Model and in High Performance Learning
Journeys, by Prof. Brinkerhoff.
Ageas 
Ana Aeroportos 
Casa da Moeda 
Cofidis 
FNAC
Grupo Champalimaud 
Instituto Politécnico de Beja
Lundin Mining
Neoperl
Parques Sintra
Prosegur
Super Bock
Tack TMI Brasil
The Navigator Company